About Tony Abi Saab of Brescia Middle East
Tony Abi Saab is a Lebanon-born entrepreneur and business development professional with years of experience in executive capacities. Tony Abi Saab is currently the CEO and Managing Partner of Brescia Middle East (BME), a leading company operating in Lebanon and the Middle East specializing in the sales and distribution of sporting goods. Since its founding in 1981, the company has grown into a successful sports business focused on the import and export of hunting firearms and ammunition. Tony Abi Saab notably has built a reputation as a leader committed to streamlining processes for the betterment of the company, ensuring that BME properly adapts to the diverse needs of hunters and outdoor enthusiasts as they enjoy their hobbies.
Those who have worked with Tony Abi Saab maintain that he is an executive who holds extensive expertise in the realms of imports/exports, hunting firearms, ammunition, and the outdoors. Tony's passion for hunting means that he is knowledgeable of how to best offer solutions for hunting communities, and Tony is well known for his dedication to high-quality customer service and safety. Colleagues of Tony Abi Saab recognize that he is a professional who leads by example and believes in investing in his teams. This combined with Tony's keen attention to detail and penchant for improving key processes in the import/export space has empowered Brescia Middle East to maintain its status as one of Lebanon's leading companies under his leadership.
Tony Abi Saab's Areas of Expertise
Tony Abi Saab of Lebanon has developed a wide range of skills that empower him to bring value to his organization and its collaborators. Below are a few of Tony Abi Saab's most commonly cited skills and areas of expertise.
Administration
Business Development
Entrepreneurship
Imports/ Exports
Logistics
Operations
Supply Chain
Economics
Market Research
Analysis
Team Building
Hunting
Firearms
Ammunition
Safety Compliance
What to Expect from TonyAbiSaabBresciaMiddleEast.com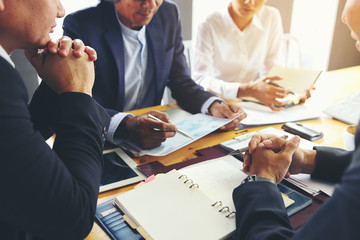 TonyAbiSaabBresciaMiddleEast.com is a resource for learning more about spaces such as business development, import/exports, and hunting. Tony speaks to how his experience as CEO and Managing Partner of Brescia Middle East places him in the unique position to share accessible resources on his areas of expertise. Below are a few topics that this site aims to cover through frequent postings inspired by Tony's insights.
Business Development Resources
Tony Abi Saab upholds that executives have the responsibility of contributing to key conversations within their spaces to bring innovation, development, and continued success to their areas of expertise. With this in mind, Tony has dedicated time to sharing crucial business development resources to benefit readers as they continue on their professional paths. Whether you are an individual just stepping into the space or an experienced professional, content provided by Tony will include vital information for growing your acumen. Readers can expect future content to cover topics such as networking, achieving upward mobility, mentorship, supplemental learning opportunities for professional development, and insights from both Tony and other industry thought leaders.
Supply Chain Insights
Brescia Middle East has served as a leader in the sales and distribution of sporting goods since its founding over four decades ago. To this end, Tony Abi Saab of Lebanon and the team at BME have accumulated various insights related to importing, exporting, and the supply chain process as a whole. Future posts will address a collection of topics linked to logistics and operations, empowering others to learn about the important role these spaces play in maintaining successful international businesses.
Hunting Information
Tony Abi Saab is well known as a hunting enthusiast and has years of experience in the space both personally and professionally. Tony maintains that accessible information on hunting topics empowers hunting communities to learn more about the industry, maintain proper safety, and keep up with developments and recent product offerings available. TonyAbiSaabMiddleEast.com will, therefore, be a resource for growing your understanding of several important topics in the hunting space. Content on this site will cover hunting information such as firearm safety, tips for ensuring safe hunting trips, comprehensive information on firearms and ammunition available through Brescia Middle East, and more to benefit interested readers.
Recent Industry Developments
Keeping up with recent industry developments in spaces such as sporting goods, business development, and supply chain helps professionals continue to make informed decisions. Tony recognizes that value that following key industry news can be immensely valuable for readers. Future content from TonyAbiSaabBresciaMiddleEast.com will include topics such as advancements in tech and supplementary applications leading development within industry, compliance news, crucial industry updates, and more.
Brescia Middle East News
Brescia Middle East's position as a leading company is Lebanon entails that there are many individuals interested in staying up to date with developments at the organization. Tony Abi Saab of Lebanon hopes to update this site with news from Brescia Middle East as it becomes available, covering topics such as recent collaborations, products, planned events, and informative resources from leaders at the company.
More from Tony Abi Saab
Tony Abi Saab acknowledges that his executive experience in business development and extensive knowledge of hunting equipment, the outdoors, and importing/exporting has led to him developing a host of insights on his areas of expertise. To this end, Tony aims to empower readers to learn more about core concepts related to hunting, camping, importing, exporting, and business development. Future content on TonyAbiSaabBresciaMiddleEast.com will address topics such as important tips for firearm safety, recent developments impacting imports and exports, in-depth looks at popular hunting equipment, and methods executives and management can utilize to invest in their teams.
Are you interested in learning more about business development, importing, exporting, hunting equipment, and more from an experienced professional such as Tony Abi Saab of Lebanon? Be sure to tune in to this site frequently for more content inspired by Tony's insights.